Finding child care for your loved one should feel completely comfortable as its one of the most important decisions you'll make regarding your child's early education.
At Benowa Children's Centre we appreciate that parents are looking for child care that suits their own lifestyle, ethics and personal taste to provide their child with a home away from home as well as opportunities to learn, develop and thrive.
Our centre has its own unique personality giving families the opportunity to choose one that aligns with them and their needs. However, while our centre has its own individual look, our philosophy and ethics towards early education and child care is very important to us.
We believe that children learn in an environment that is rich in exploration allowing their beautiful minds to be imaginative and creative.
They need to be nurtured so they feel safe and loved. And they need guidance that is supportive to encourage sensible risk taking and problem-solving.
Through a mix of structured and play-based learning experiences at our centre, children build their social, emotional and thinking skills in a safe, supportive and nurturing environment. And we're dedicated to achieving developmental milestones in cognitive, physical, social and emotional growth in our children, 6 weeks to Prep.
Our programs are delivered by qualified educators; skilled and experienced teachers who give each child individual care and guidance so they may reach their full potential as an independent little person. Because we believe in developing children on multiple levels we place a high value on our extra curricular programs such as music, art lessons, indigenous culture and our unique Bush Kindy Explorers. Benowa Children's Centre is the home of this exciting pre-school nature based, educational program that introduces children to nature and our unique Australian environment.
At Benowa Children's Centre children are encouraged to explore, discover, learn and most of all… enjoy their childhood.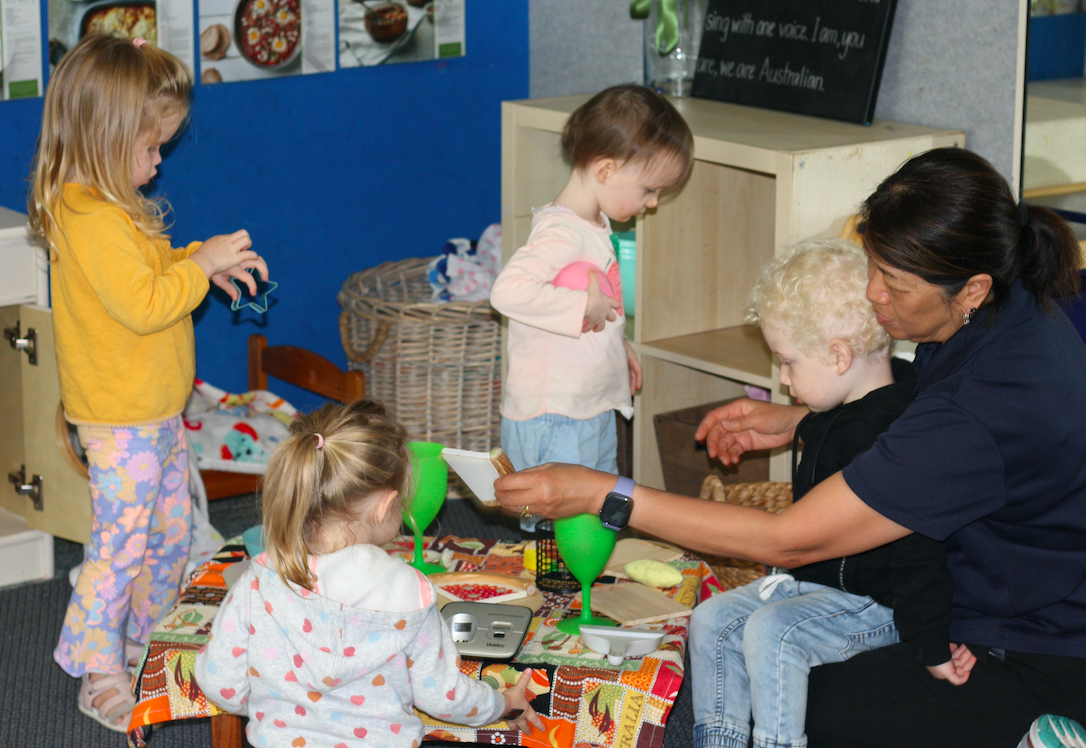 Choose the best child care for your family